Marketing Research Options Finance Behavior Buyers Interdisciplinary Co-operatives Strategy Business Psychology Futures Decision Making Under Risk Marketing Channels PR-Marketing

For an overview of the Marketing-Finance track, please take a look at the Masters Open Day Presentation below: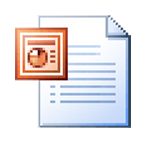 M-F Masters Open Day Presentation

The Marketing-Finance approach: Bridging the gap between Marketing and Finance
In an article in TalkingBusiness, Dr. Arvid Hoffmann and Prof. Joost Pennings explain how the M.Sc. IB: Marketing-Finance works for both students and industry.
Link to article: Click Here.

Click here to see an interview with Prof. Dominique Hanssens (UCLA) about research on the Marketing-Finance interface.

Click here to see an interview with Dr. Nikos Kalogeras about job prospects for Marketing-Finance students.